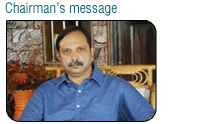 Chairman - Hon.Shri. Ravindra M. Mane
Ex-Minister Finance & Planning, Urban Development, Irrigation, Water Supply, Sanitation, Ex-Guardian Minister, Ratnagiri District.

Life is not a set of instructions but is a series of experiences and learning process. Engineering is no exception. This is where Rajendra Mane Polytechnic steps in – to make a difference and where learning is not just series of instructions but a passion, which goes beyond books, beyond instructions, beyond learning horizons.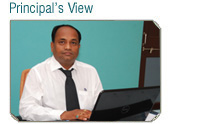 Principal.-Dr. S.V.Patil
P. hD (Chemical Engineering and Technology)

Education is an effective means to build the nation and inculcate decent culture in humanity which will make this a world a better place to live in. Education does play a vital role to bring about all round development of the society and the nation in general.
PBefore building the nation it builds the human beings and through them it contributes to the great cause of nation building. Whatever the scenario of progress which we around us in our society and nation in general it is just because of education.